At Learning Curve Group, we are committed to providing high-quality Careers Education, Information, Advice, and Guidance (CEIAG) that empowers learners to make informed decisions about their future career paths.
We want to ensure all learners progress onto an aspirational and sustainable future pathway; whether this is further study or meaningful employment. This is a further development of our key ethos of transforming lives through learning. 
Our policy outlines our approach to CEIAG and sets out our objectives, responsibilities, and the procedures we will follow to ensure that our learners receive comprehensive support in making well-informed choices. We aim to foster an inclusive and supportive environment that enables individuals to identify and pursue their aspirations and potential career paths effectively for further information on our policy click here.
If you are a current learner, a prospective learner or even a parent/next of kin/ friend and would like to contact our fantastic Careers Team please e-mail careeradvice@learningcurvegroup.co.uk.
CareersPro
The lifelong use of our amazing AI platform CareersPro.
Comprehensive initial guidance
Comprehensive initial guidance and induction to ensure the path you have chosen is the best for you.
Impartial careers
Opportunity for a level 6 1:1 impartial careers guidance interview, including action planning.
On-course check-ins
Regular on-course check-ins with your curriculum team, including the progressions available after your current course.
Industry-led staff
Connections to our highly qualified industry-led staff who will all support you in your next steps.
Links to employers and progressions
Fantastic interactions with employers, and further and higher education providers.
Meet our Head of Careers
Hi, I am Kate Roberts, Head of Careers, and my sole purpose here at Learning Curve Group is to ensure every single learner has the opportunity to progress onto their chosen pathway. Whether you are an Academy learner, an apprentice, one of our employability learners or you have chosen a flexible learning course; we will be here for whatever support you need!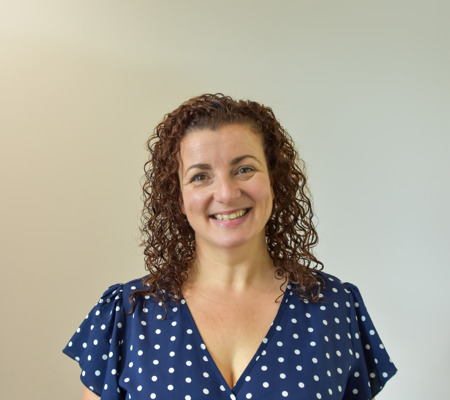 Changing Career
Deciding to change career is a big decision to make. Read through advice that will help you figure out if it's the right move to make and how to make it.
CV Tips
Follow our step-by-step guide to writing or improving your CV.
Interview Tips
Job interviews can be nerve-wracking; read through our guide to help you fully prepare.