Bridge skills gaps and futureproof your business.
Boosting the nation's skills with the expertise employers need is a key part of the Government's Lifetime Skills Guarantee and Plan for Jobs. 
What are Skills Bootcamps?
Skills Bootcamps are a key aspect of the government's Plan for Jobs campaign. They are intense 9-12 week programmes designed to fast-track individuals into new careers they can be passionate about while helping businesses like yours confidently hire well-trained employees. You can also utilise Skills Bootcamps for your existing employees with either 30% or 10% co-investment depending on the size of your business.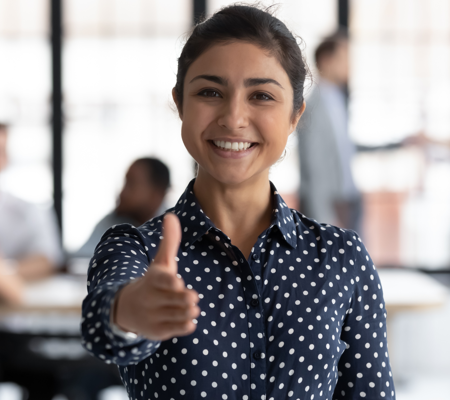 How Skills Bootcamps can support your business
Immediate recruitment
If you have a position that needs filling as soon as possible, we have Skills Bootcamp graduates equipped with the skills you need, keen to be interviewed, and raring to go.
Future proofing
If you're planning your workforce strategy, Skills Bootcamps are an excellent addition. We run courses in collaboration with employers, providing them with a bank of candidates with the right skills for their roles, From there, it's down to you to interview and appoint those who fit into your culture best
Upskill your existing workforce
You can use Skills Bootcamps to upskill your existing workforce through our co-funded model. Depending on the size of your business, you can organise programmes with just 10-30% co-investment for the training with the government covering the rest.
How are Skills Bootcamps funded?
Skills Bootcamps are largely funded through the government's education funds. They're free for those taking part in the learning and for businesses who employ one of our graduates which takes away the hassle of ensuring those you're recruiting are actually trained correctly.
If you're keen to incorporate the Skills Bootcamp model into your L&D strategies for existing members of staff, the programme will be co-funded by both you and the government with gov contributing 70-90% of the costs depending on the size of your organisation.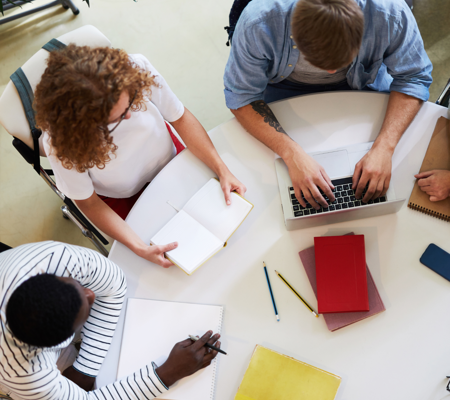 We can also help you with...
Funded staff training
Your employees are your organisation's lifeblood, bringing crucial skills, innovative approaches, and valuable ideas to your business. Developing those individuals to keep them both engaged and bringing value to your business is paramount.
Short Courses
Our suite of online, flexible short courses allows you the ability to give your employees CPD opportunities without the price tag. Our diverse catalogue of nationally accredited, flexible learning courses brings long-term benefits to both employers and employees.
Your recruitment needs
Our first-class recruitment service helps employers looking to recruit and train in one swift process, giving individuals and businesses the edge they need for ever greater success.
SWAPs
Sector-based Work Academy Programme (SWAP) can support you to create a skilled workforce for your business. They are designed to help meet your immediate and future recruitment needs as well as to recruit a workforce with the right skills to sustain and grow your business while giving individuals the chance at sustained, meaningful employment.
Apprenticeships
We provide expert advice and guidance for apprenticeship success, whether you're experienced or new to the field. We can help you invigorate existing programmes or take your first steps into this rewarding journey.
Apprenticeship Recruitment
We provide a free, complimentary apprenticeship recruitment service. This allows you to concentrate on the core strengths of your business while we identify candidates who possess the necessary qualities, skills, and motivations to enhance your workforce.