We work with sector specialists and awarding bodies to ensure that our learning resources and support are the best in the sector.
We have an experienced team who can give guidance on funding and audit to ensure that learning resources are used effectively. Our learning resources are high-quality interactive e-Learning, with paper-based resources also on hand to meet learner preferences and needs. Our materials can be used as either stand-alone qualifications, or in some instances, as part of an apprenticeship standard.
Within the price of the materials, we also supply:
Funding and planning guidance
Training courses for delivery staff
Tutor marking guides
Template documentation
Your own branded course flyers
We work with the following awarding organisations: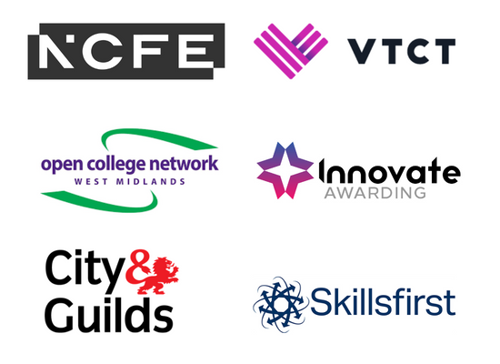 Learning Resources
Our learning resources have been specifically designed to help you meet key funding targets without compromising on quality. Whether you are looking to add to your AEB-funded portfolio or support your apprenticeship delivery, our learning resources will add seamlessly to your existing curriculum. 
Don't just take our word for it!

LCG and NCFE have had a longstanding partnership over ten years, which has enabled our centres to access LCG's market-leading expertise in providing high quality and valuable learning experiences for individuals looking to improve their social mobility and career prospects through progression in learning, in work and wages.
CEO, NCFE

eAssessor Pro saves us time - we can manage staff and learners much more effectively. One of the main benefits we've seen is the ability for learners to enrol on multiple courses from the same account.
Assessor, North Lindsey College

Learning Curve Group is a long-standing, high-quality, trusted partner in the delivery of our key objectives. The team always achieves its operational and performance targets."
Principal, Stockport College

The adult provision which includes distance learning at Bridgwater and Taunton College is rated by Ofsted as outstanding. We use eAssessor Pro, which is user-friendly and readily adopted by learners, tutors and colleagues. We've found that eAssessor Pro supports us in flexible, timely and cost-effective delivery. We are happy to recommend LCG learning resources and eAssessor Pro to other providers.
Head of Distance Learning, Bridgwater and Taunton College