Transforming lives post-conviction
Having strong foundations in place can significantly improve the chances of success in reducing the likelihood of offending amongst people with convictions. Strong foundations are enhanced by providing access to education and skills that increase life chances and opportunities to gain employment.
Our aim is to support the Ministry of Justice (MoJ) and HM Prison and Probation Service (HMPPS) to deliver against its strategic priorities, by providing high-quality interventions that improve rehabilitation and resettlement pathways for people leaving prison, or those serving community sentences.
Custody and Community
We offer an end-to-end functional skills and employability pathway solution that can be shaped, designed and tailored to meet the needs of our partners and learners in both custodial and community settings.
Our qualifications are nationally accredited, and designed to be flexible in their delivery. Our in-house curriculum development team can design bespoke learning materials to meet the needs of a wide range of learners. We can support in-prison education with the delivery of: 
Functional Skills 
Online qualifications 
PDF (paper-based qualifications) 
Prison industry-specific cleaning / food hygiene 
Work readiness in the real world 
Leaving prison and resettling into the community can be extremely challenging. We offer a wide range of support for people leaving prison to support them into education and employment.  
Online accredited training
Employability training in the community 
Apprenticeships in Hair and Beauty, Construction or Transport and Storage
We believe every person has the ability to transform their lives, regardless of convictions. We offer a range of progression pathways from higher-level study, to gaining management-level qualifications. 
Higher-level study 
Management 
Access to Higher Education Diplomas 
Level 3 qualifications
Education, Employment and Rehabilitation
The Prisons White Paper sets out a clear strategy and a 10-year vision for longer-term reform which includes the modernisation of the prison estate and a seamless working relationship with the Probation Service. Prisoner education services are designed to facilitate education, employment, and rehabilitation as part of six long-term priorities which include:
Literacy and numeracy so that prisoners leave with the basics they need
Skills to give people the further foundations and qualifications they need for work, including for the digital age.
Employment to give people purpose and opportunities for life on release, opening up the estate to employers and exploring opportunities outside the prison walls.
Meet our Justice Director
Peter has worked across the criminal justice sector for over 25 years; supporting people with a broad spectrum of support and social care needs. Pete has worked within a broad range of front line voluntary, statutory and private sector organisations supporting people at all parts of the judicial, custodial and community justice system. He led on a world first 'Through the Gate' binary PbR pathfinder aimed at reducing reoffending amongst short sentenced prisoners. When Pete joined LCG, he was immediately struck by the breadth of the learning offer and the opportunities to support people in both prison and community settings; creating learning and career pathways that increase life chances and reduce reoffending through opportunity and employability.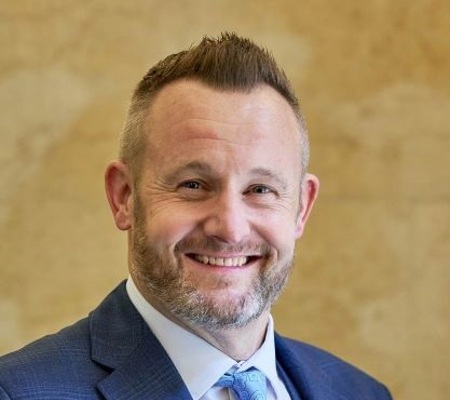 We can also support with:
AI-Powered Careers Advice and Guidance
We have invested over £1million in our digital career exploration tool, CareersPro. The platform uses comparative judgment and identifies top career qualities, calculating every step you'd need to take to move into that career.
Market-Leading eLearning Platform
Our market-leading eLearning platform, eAssessor Pro has supported the delivery of over 1,000,000 courses. eAssessor allows you to deliver over 100 nationally recognised qualifications in an interactive study space.
Bitesize Learning Resources
Our online portal hosts a suite of bitesize units that cover key topics such as self-confidence and awareness, employability and equality and diversity. Units are self-marked, and take no more than 30 minutes to an hour to complere.
You can help us make a difference...
We're always looking to work with like-minded organisations that share our vision of transforming lives through learning. If you'd like to partner with us, we'd love to hear from you. 
Leave your details below and we'll be in touch.